Discover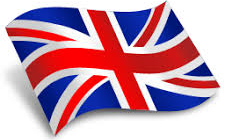 The new UK-Version will coming in March 2018
Please join our newsletter at the end of this page!


| | | |
| --- | --- | --- |
| | + | |
What does MOSYS means ?
MOSYS stands for Musical Operating System
What is MOSYS ?
MOSYS is a new Operating System for the Instruments WERSI* Pegasus, Performer, PhonX and Rondo.
It is developed by the old WERSI* development-manager Udo Spindeler for the THOMAS Organ Company.
What can MOSYS ?
The biggest part of MOSYS is the integration of the Ketron SD2 Soundmodul.
Ketron SD2 will connected by MIDI and AUDIO wires and will operate by your instrument .
Use your existing sounds together with the new SD2 Sounds.
THOMAS MOSYS and Ketron SD2 enrich your instrument with 384 new Sounds like:


- Grand Piano, sampled in Stereo
- E-Pianos
- Accordions
- Trumpets

- Saxophones
- Strings
- Choirs
and many more…
You have also 32 new Drumkits at disposal that you can use also like the SD2 Sounds, for your Styles and Sequences.

With the new Multieffect DSP of the Ketron SD2 you can play the Ketron Sounds together with Effects like Reverb, Delay, Chorus and Distortion. The complete operation is doing by the touchscreen.
The new MOSYS comes with a new Dump "SD2 Hits 1 - Standard", on a floppy included 24 new Styles,
based on the new Ketron SD2 Sounds and Drumkits.

You want an offer for your Instrument ? Contact us!
You want informations about our products and events ?
Please register with our Website and Newsletter, and we will inform you regulary about our new innovations and further developments.

*WERSI is a trademark of Musicstore A. Sauer GmbH, Köln

Sign our Newsletter